This Story Brought To You By
Los Angeles Home Of The Day: 3715 Benedict Canyon Ln, Beverly Hills, Ca 91423
Nick Avila for (CNT) City News Talk #los-angeles-ca
https://losangelesnewsandtalk.com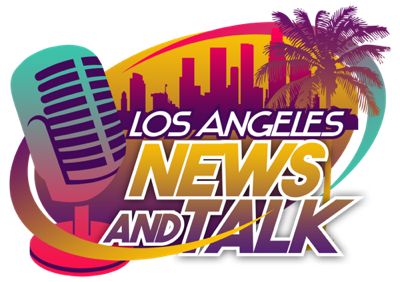 $1,850,000
5 bd4 ba3,224 sqft
3715 Benedict Canyon Ln, Beverly Hills, CA 91423
Tranquil, traditional gem in the heart of beloved Sherman Oaks on private, quiet Benedict Canyon LANE. A grand living room welcomes you upon entry with soaring vaulted ceilings, enchanting brick fireplace & grand picture windows for an abundance of light.
Bright & open kitchen w/extensive cabinetry, breakfast bar, ss SubZero appliances & sliding glass doors to balcony w/BBQ.

Enveloped by lush greenery & endless outdoor living spaces, this home affords residents with peaceful al fresco lounging/dining.
https://www.zillow.com/homedetails/3715-Benedict-Canyon-Ln-Beverly-Hills-CA-91423/19987079_zpid/

&nbsp&nbspMarch 05, 2021 at 00:41

&nbsp&nbspMarch 05, 2021 at 00:40

&nbsp&nbspMarch 05, 2021 at 00:39

&nbsp&nbspMarch 05, 2021 at 00:38

&nbsp&nbspMarch 04, 2021 at 23:48

&nbsp&nbspMarch 04, 2021 at 17:56

&nbsp&nbspMarch 04, 2021 at 17:30

&nbsp&nbspMarch 04, 2021 at 17:29

&nbsp&nbspMarch 04, 2021 at 17:16

&nbsp&nbspMarch 04, 2021 at 17:13

&nbsp&nbspMarch 04, 2021 at 17:10

&nbsp&nbspMarch 04, 2021 at 17:09

&nbsp&nbspMarch 03, 2021 at 23:16

&nbsp&nbspMarch 03, 2021 at 23:10

&nbsp&nbspMarch 03, 2021 at 23:09

&nbsp&nbspMarch 03, 2021 at 23:09

&nbsp&nbspMarch 03, 2021 at 22:58

&nbsp&nbspMarch 03, 2021 at 22:57

&nbsp&nbspMarch 03, 2021 at 22:54

&nbsp&nbspMarch 03, 2021 at 19:55

&nbsp&nbspMarch 03, 2021 at 18:32

&nbsp&nbspMarch 03, 2021 at 17:30